Eagan, Minnesota Real Estate Market at a Glance
Eagan is becoming a hot place to be these days. With the new Vikings practice facility taking shape to the new HyVee and Central Park Commons development off I-35E and Yankee Doodle, there is a lot of activity in the area, and the housing market shows it.
In the past twelve months to date, Eagan has outpaced the metro average discussed in yesterday's Twin Cities Update. The average price for a home in Eagan is currently just under $263,000 (up 6.9% for the year).

Another area where Eagan homes are ahead of the curve is days on market. The average home has been on market 22 days as of April 2017. This is down more than 31% from a year ago.

Add in the fact that homes in Eagan are fetching ON AVERAGE, 99.4% of the final listing price. Going through the 2017 sales, there are certainly listings that have sold for more and for less, even for over asking price!
Take a look at some current listings available and see for yourself what's available
What's your reason for waiting? If you're thinking of selling, contact me today for a market analysis and recommendations to get your home ready.
If you're considering buying in Eagan, you owe it to yourself to use a REALTOR who knows the area and can help you get the home you want at a price you can be happy with. Either way, contact me today!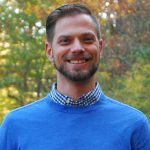 Erik Laing, REALTOR
M: 612-430-1014
email: erik.laing@gmail.com
I handle every step of your transaction personally; it's that important to me.